Safe and comfortable
At Van der Valk, the health, safety and well-being of our guests and employees has the highest priority. In order to guarantee your health and safety, we would like to ask you to observe the following policy during your visit to our hotel:
Do not shake hands with fellow guests or hotel staff
Wash your hands regularly and in accordance with RIVM guidelines
Use paper towels to dry your hands
Cough and sneeze in your elbow and turn away from fellow guests and hotel staff
Preferably pay with pin or contactless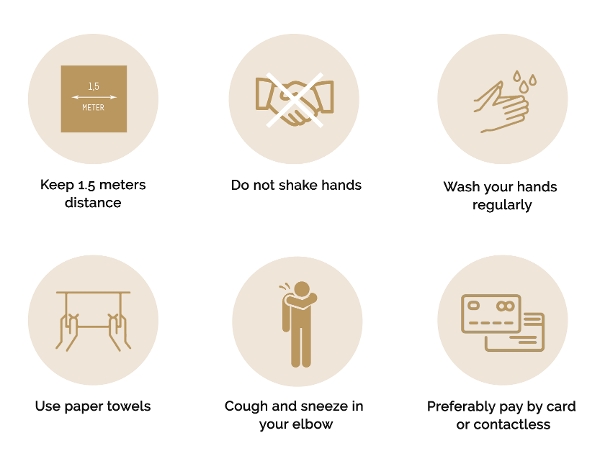 Do you have symptons of a cold, such as a runny nose, sneezing, sore throat, mild cough or increase to 38 degrees Celsius? Then we ask you to stay at home and not to come to the hotel.
We do everything we can to make your stay as safe and comfortable as possible. Thank you for your confidence in Van der Valk and we hope to welcome you in our hotel soon. If you have any questions, please do not hesitate to contact our reception.
With hospitable regards,
The Van der Valk family